I have seen a few people wearing palazzo pants wandering around the City.  This look was originally from the 1970s – I believe Karl Lagerfeld popularised the look back in the 70s (correct me if I'm wrong!).  Isn't it funny how the 70s look has come back.  Will this be a lasting trend or a fleeting trend?
Whilst I do love flared jeans and some other items of the 70s era, I do believe some of the looks that have come back are the extreme 70s looks (this means that they were clothes that were popular back then but not word by the majority of people).
Palazzo pants are not my favourite look – probably because they look so bad on me.
I think it depends on the material they are made out of.
The Topshop ones below look ok:
These Warehouse brand ones from ASOS don't look too bad.  They have a 40s vibe about them:
These Otis & Maclain palazzo pants look ok.  They look more like a skirt: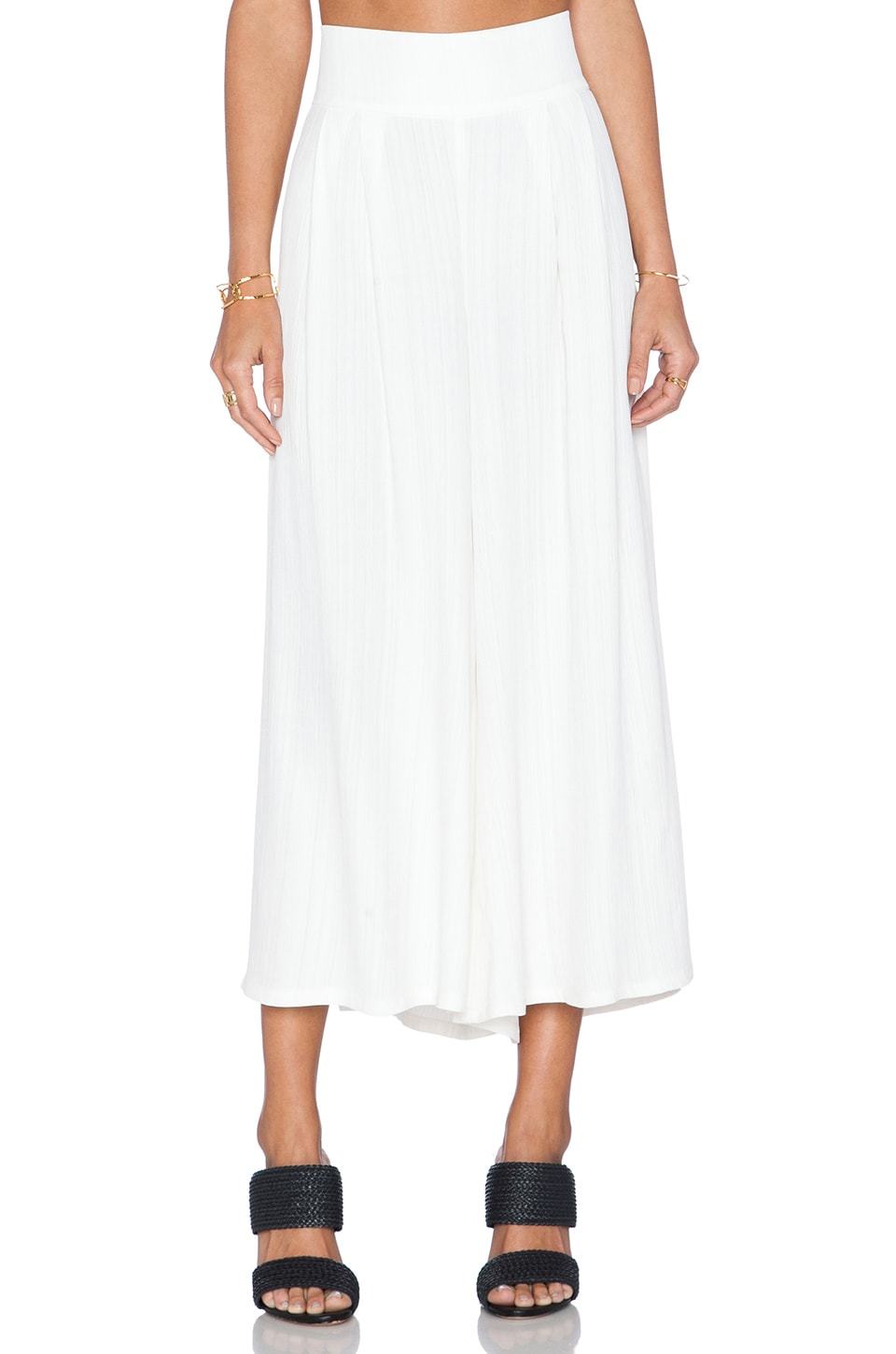 These Nasty Gal spotted ones look alright too.  I like the spots on them!
These pretty flowered ones look like a maxi-skirt.
I actually really like these green ones! They are by
Personally I prefer the ones without patterns.  Some of the patterned palazzo pants can look like pajamas.  My favourite ones I have seen are the second pair (the blue ones) because they are a bit more fancy looking and fitted.
Most of the ones on here are bit pricy, but in my opinion they were the ones that looked best.
Which kind of palazzo pants do you like the most?